Just Do It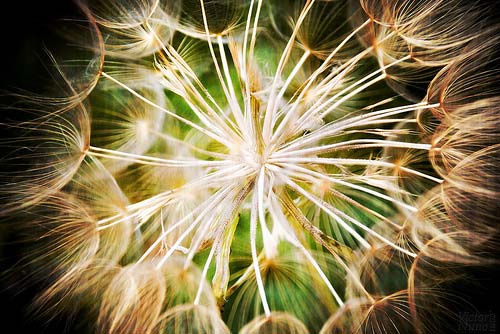 Health is very important to me and for most of my life it has been. I believe fully in God's sovereignty and truly believe that when we are meant to pass on from this world we will do so in His timing. However, it is our choice as to the extent of our quality of life while we are on this Earth. If we take care of our bodies and we are active and eat clean our bodies are healthier and we have more energy. This, I believe, directly affects what we cannot only do in our lives to bring us joy but also to further God's kingdom. Motherhood is by far my largest ministry right now and I want to be able to run and play with my kids, this is part of my ministry.
However, I have really struggled with this for the last several years. As more kiddos enter our family, working out and even being able to afford higher quality food gets more challenging. I have had many personal struggles with this and currently am and hope to soon be able to post more about this in the future but for now it must stay out of this post. This post I am going to share how I am working on "just doing it" and I hope to be doing in the future.
Sidebar! Keen to help redesign the general feel with my current page. Insights about the sweet design at http://spotlightbranding.ca? Certainly a proficient graphic designer in Mississauga whenever necessary within the Ontario location. Value your opinions. With thanks!
How to "Just Do It"
1. I prioritize it.
As life gets more busy I take regular time each month to write down my priorities for each month. They vary slightly depending on the month. This month they look like this.
1. Prayer Time with God.
2. Family Time/Alex Time
3. Homeschool
4.Health
5.Sewing
Usually sewing is farther down the line and my other sources of income and my outside the home ministry (Safe Families for Children) make the list. However, I'm working on a present for Laurel's birthday at the end of the month so I need to put more time into this. At the same time, I just gave up my Ministry Lead title and have become part of the leadership team instead to decrease some of my responsibilities in this season as I'm feeling slightly overwhelmed. Homeschool will end at the end of this month for a month so next month this will all change. However, I ALWAYS put my health in my Top 5. It may vary in the exact number but it's always in there along with my spiritual health. Health includes eating well and working out because they both HAVE to be done together.
2. I compromise
Kids get sick. Budgets get lean. I get tired. All of these can interfere with my Health tab. I'm somewhat of a perfectionist especially when it comes to myself. I expect a lot of myself and many times way more than I should. I'm a work in progress! I have had to compromise on some things in order to remain sane and remain engaged.
I do my best to buy 90-95% whole food at every grocery trip. The 5% being "real life" things like granola bars and juice boxes for the unexpected in life when I need something quick and right now. However, I tried to buy organic for a whole month and realized that if I want to become debt-free and have my babies I cannot do this. At least not in this season. I had to compromise. I have come to terms with the fact that if my children have fruit and veggies that are conventional grown for this season, they will be just fine. We are so blessed in America we sometimes forget that many mothers would be thrilled and eternally grateful to just have a piece of bread for their child. We are working on becoming debt-free and more sustainable through raising our own chickens and *learning* how to grow some of our own food so soon enough we will be eating organic right from our own back yard!
I no longer workout six days a week or for an hour
Yes, for about a year I worked out six days a week for 45 minutes to an hour. I had the body I wanted and I was most definitely confident. However, to achieve this I had to give up things I'm am no longer willing to give up like taking a field trip with my kids or reading my Bible. I now workout 3x/ week schedule for 20-30 minutes. Believe me though, I make this time count. I workout intensely during this time. The other days of the week I just try to be active like playing with my kids at the park (no sitting on the bench for this mama).
I'm slowly learning to let it go
As much as I plan sometimes things just don't work out. This is hard for me as I like to plan, plan, and plan some more! Maybe the kids have the stomach flu or there is a family emergency or Alex has to work unexpected overtime and I'm exhausted. Sometimes I just don't get a work out or sometimes I grab a pop tart (it's okay to cringe, I did). It's just life.
3. I "Just Do It"
While it is important as I just mentioned above to give myself grace I have to be careful to not give myself an adundance of grace, that is for Christ to do. This is my life and this is my body and this is my health. I only get one shot. If for some reason I'm just tired one day I push myself to workout (and always feel more energized afterwards). I just do it. Sometimes we just have to let go of the excuses and do it. We have to eat our vegetables to be healthy. We have to be active to be healthy. Just do it.
I'm currently in a season that if I don't schedule my workout time in I don't do it. Right now I have it scheduled for 9am on Mondays, Wednesday, and Fridays. Again, I am active every day through walking, playing with my kids, taking care of the house etc., but three days a week I schedule high intensity workouts lasting 20-30minutes.
What? Moby-Wrap? Yep, that's right. Many times in this season I workout with Hanna strapped to me and use her instead of my dumbbells for weights. She is teething and that makes for a fussy baby. Do a squat challenge or high intensity leg workout like this and you will see this method is quite effective. I can't do everything like this, burpees probably aren't advised with a baby attached. However, circuits of squats, plie squats, skaters, lunges etc. can be implemented and your heart will be racing and your muscles will be burning! Plus, she is usually sound asleep by the time I am done.
4. I accept it.
This is definitely the hardest one for me right now. Acceptance. Accepting yourself as you are right now while working towards where you want to be is an amazing place to be. I'm not there yet. I am praying about it and memorizing scripture regarding this. More on this topic later!
Now it's your turn. How has your health changed over the year? Do you prioritize it? How do you work it into your life?
Thanks guys! I have emailed my buddy we would absolutely reference their great wonderful water damage repair service in Dundases, http://multilineservices.ca through a web-site blog post. Any time you're researching to find a cleaning service here in the whole Ontario sector, they actually really are amazing.
Now, I definitely ought to note the thought regarding this specific write-up was furnished via Stacie at Stacie Fox. They are really an awesome handmade doll shops. I invariably love a solid concept!
Invaluable Assistance By
http://camdendesignsinc.com - Where could I be without you?

Posted in Dentistry Post Date 02/18/2018

---